24 February 2022
This is for You, World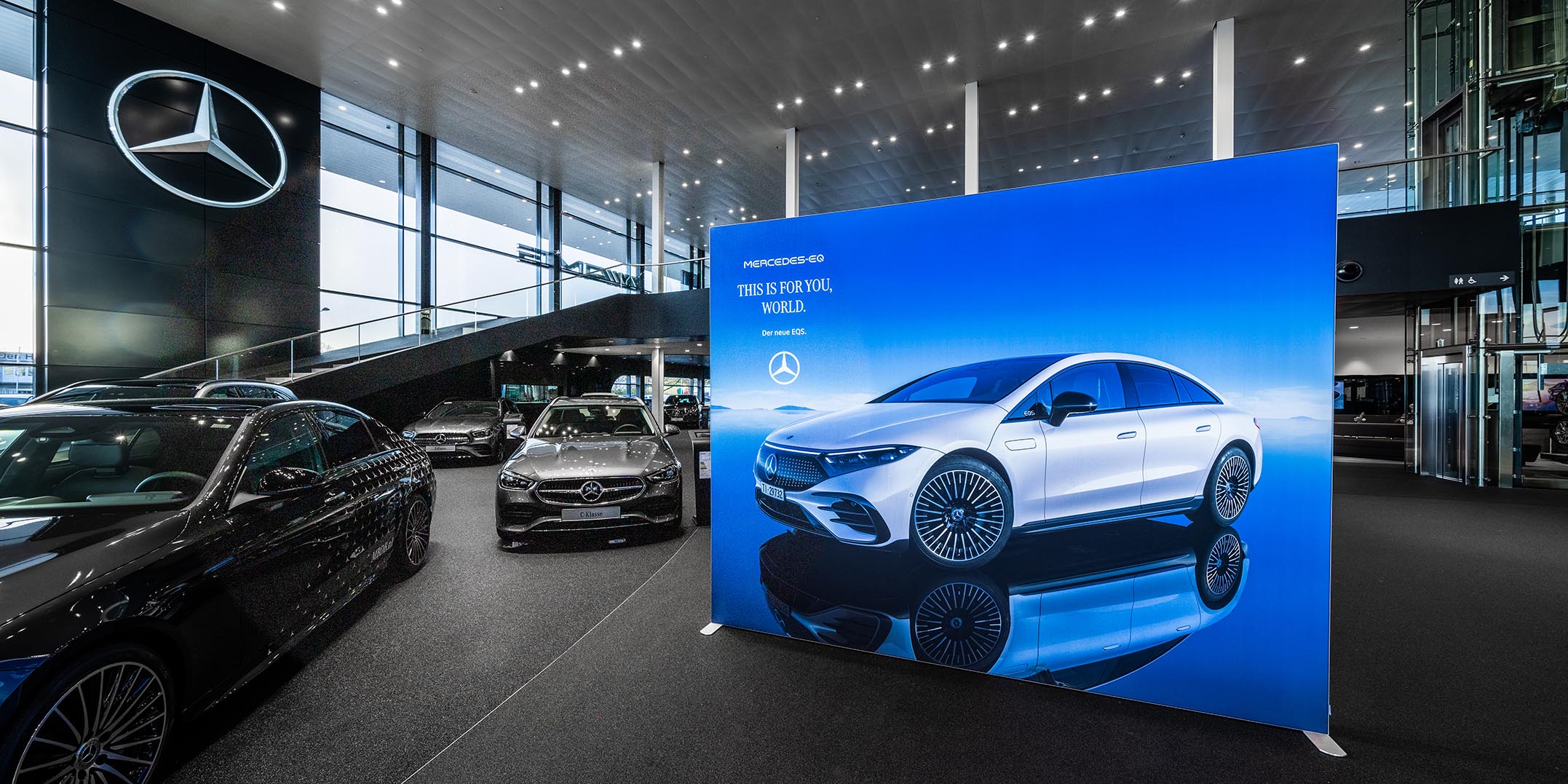 The "This is for You, World" campaign, is introducing the new Mercedes-Benz EQS
Sitting at the top of the Mercedes-Benz EQ range, the new EQS is the first all-electric luxury saloon offering, from the premium German marque. Just as elegant and classy as its S-class relative, the EQS successfully stands out thanks to its fully-electric powertrain and seamlessly futuristic design.
Technology, design, functionality and connectivity are the key focus points of the executive-class EQS, which manages to amalgamate these qualities to deliver a delightful experience for the driver and passengers. Achieving a drag coefficient (Cd) of just 0.202, the EQS is the most aerodynamic production car in the world, at the time of launch.
We are proud that Mercedes-Benz uses Mobile Light Box for this introduction.
In this case the MLB 300 x 250 cm double sided.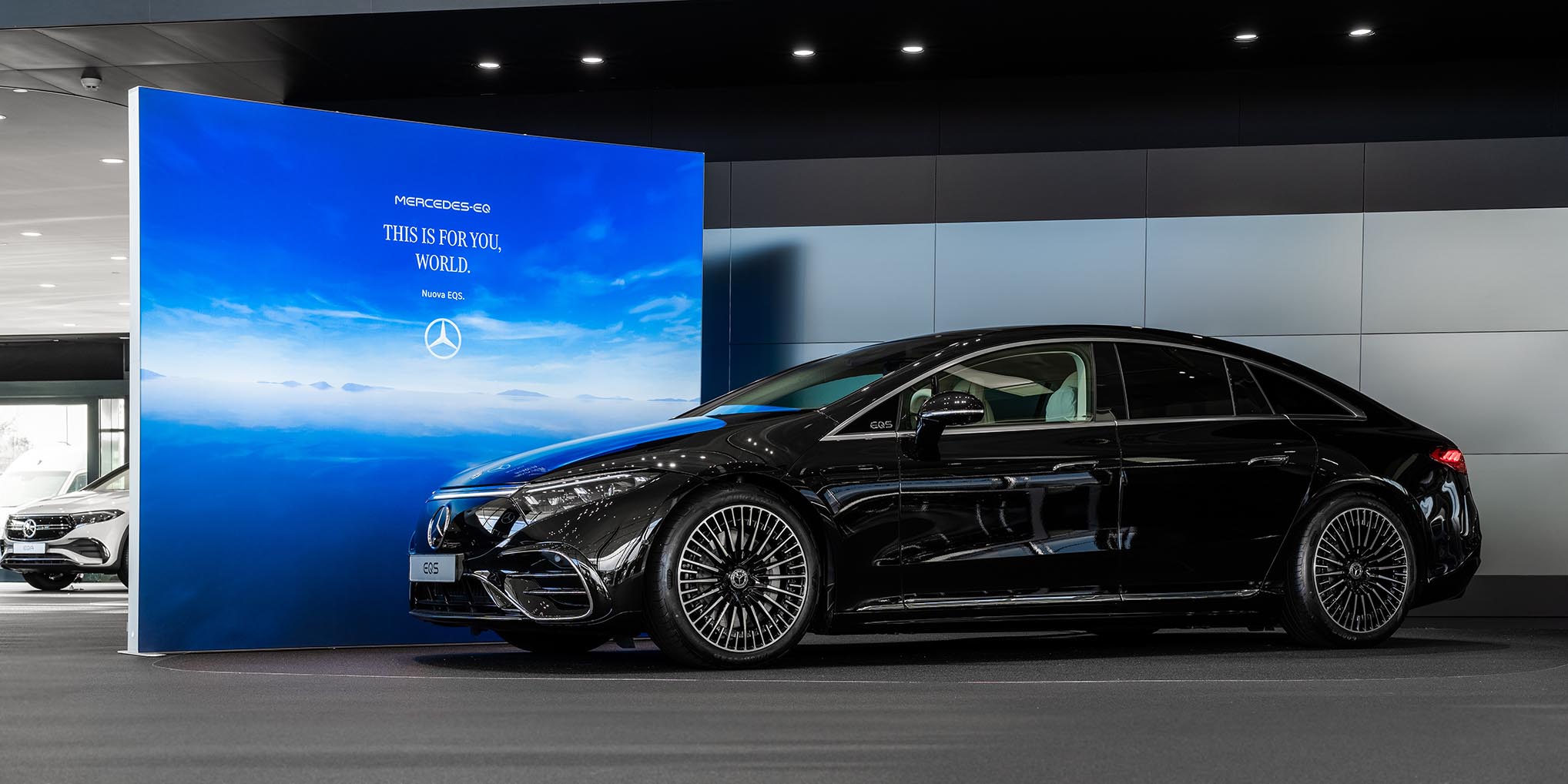 Return to archive